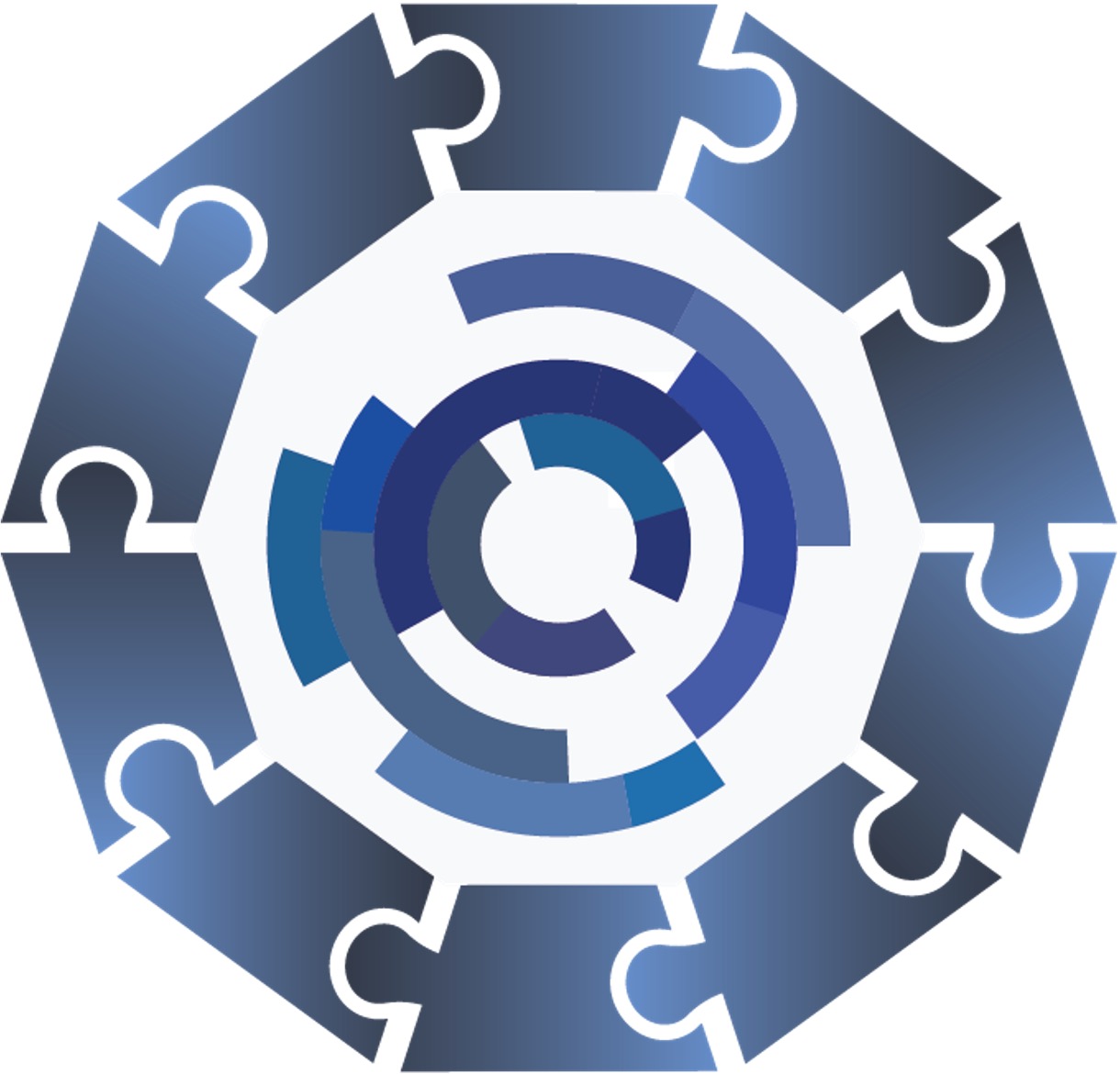 Peptide Search
Search Examples:
Publication Year of Source:&nbsp&nbsp2012 | <2016 | >2016 | 2012~2020
Permeability:&nbsp&nbsp<-6 | >-6 | -6~-4
Assay Type:&nbsp&nbspPAMPA | Caco2 | MDCK | RRCK
Original Name in Source:&nbsp&nbspCyclosporine | cyc | 1NMe3
Molecular Weight:&nbsp&nbsp<800 | >800 | 800~1000
Monomer Length:&nbsp&nbsp6 | <6 | >6 | 6~12
Molecule Shape:&nbsp&nbspCircle | Lariat
Combination:&nbsp&nbspyear:2008~2020, permeability:>-7, assay:PAMPA, weight:800~1200, length:>6, shape:Circle
&nbspAbout CycPeptMPDB
CycPeptMPDB
(Cyclic Peptide Membrane Permeability Database) is the largest web-accessible database of membrane permeability of cyclic peptide. The latest version provides the information for
7,334
structurally diverse cyclic peptides collected from
47
publications. These cyclic peptides are composed of
312
types Monomers (substructures).
As a comprehensive analysis platform, CycPeptMPDB provides not only the basic information of measured membrane permeability and structure, but also provides
unified sequence representation (by HELM notation)
to unambiguously represent cyclic peptides. In addition to
data storage
, CycPeptMPDB provides several supporting functions such as
online data visualization
,
data analysis
, and
downloading
. CycPeptMPDB is expected to be a valuable platform to support membrane permeability research of cyclic peptides.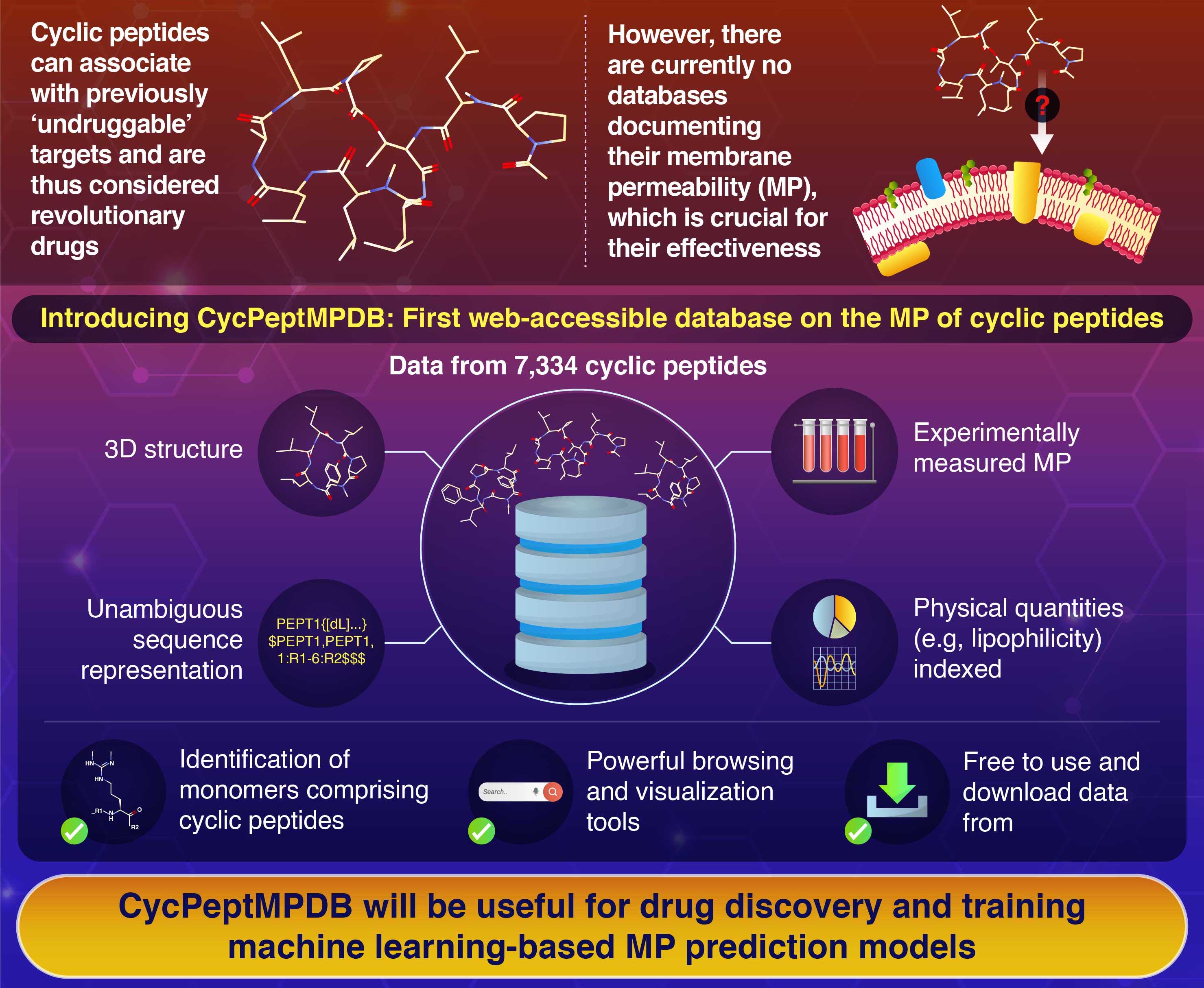 &nbspUpdate History
24-Apr-2023: Version 1.1.

Added 3D structure of cyclic peptides in chloroform selected based on the score given by a fast QM method.
Added 3D structure of cyclic peptides in water selected based on the score given by a fast QM method.
Added 3D-PSA values calculated from 3D structures in chloroform and water respectively.
Special thanks to Dr. Richard A. Lewis of Novartis Institutes of BioMedical Research for providing the 3D structure and 3D-PSA calculation scripts.

Methods for generating 3D structures will be available soon.

24-Feb-2023: Version 1.0.

Reference: Li, J.; Yanagisawa, K.; Sugita, M.; Fujie, T.; Ohue, M.; and Akiyama, Y. CycPeptMPDB: A Comprehensive Database of Membrane Permeability of Cyclic Peptides, Journal of Chemical Information and Modeling, 63(7), 2240-2250, 2023. doi: 10.1021/acs.jcim.2c01573.
47 Publications
7,334 Cyclic Peptides
312 Monomers